These are difficult times
There is not a sector or geography that has not been profoundly affected by Covid 19. We do not know for how long, but any business looking and acting like it did before the crisis risks looking out of touch, and not the choice for a responsible customer or investor.
Project 17 is working across the system to help businesses realign their work to this new context, and lead the way for their sector in terms of building the world back better than before.
Aligning with the Global Goals is good for business
In the current pandemic conditions, it is even more urgent that businesses show themselves to be relevant and responsible in terms of their values, aims and behaviours.
Project 17 help our clients and partners to create better alignment between the work that they do and the issues they care about – using the UN Global Goals as a universal frame of reference.
We believe that the future is bright, if our businesses and systems are based on choices that are good for both people AND planet.
What we offer
Our simple 3-step approach can help reposition your business in this new reality:
Goalscaping

Our mapping and analysis phase gives you a picture of where your business is right now in terms of the 2 dominant and needed values: sustainability and responsibility.

Game planning

Workshop phase with key stakeholders, co-creating any necessary upgrades to your practices and communications.

Goal-scoring

Implementation phase based on your business's specific needs.
Recent Work
Project 17 is proud to be a co-chair of the Imperative 21 Culture Coalition. On Sunday 13 September 2020, the 50th anniversary of Milton Friedman's seminal essay articulating the doctrine of shareholder primacy, we supported the launch of the RESET campaign to help turn this moment into a global movement to drive economic system change.
What are the Global Goals?
In September 2015, the leaders of all 193 member states of the UN adopted Agenda 2030, a universal agenda that contains the Global Goals for Sustainable Development. The 17 Goals in turn hold 169 targets and 230 indicators.
Founder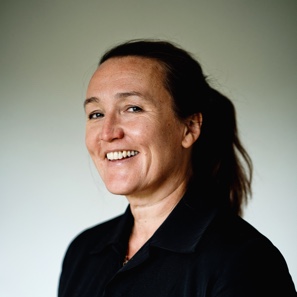 Gail Gallie
Gail Gallie is a senior communications leader who has worked at a global level across a broad range of sectors, but specialising in the areas of media and impact. She was a Marketing Director at the BBC for 10 years, and has run national election campaigns and major brand launches and redesigns in both the profit and non profit sectors.
After serving as a CEO in the advertising industry for 4 years she left to pursue a wholly purpose driven career, joining forces with campaigners Richard Curtis and Kate Garvey to found Project Everyone, the campaign unit that launched the Global Goals on behalf of the United Nations.
Over the past 5 years, Project Everyone has built powerful communications campaigns around the goals, as well as creating an ecosystem surrounding the goals amongst governments, businesses, activists and non profits to accelerate progress and see the goals achieved.
Gail is a frequent moderator and keynote speaker on the topic of the goals and sustainable development, including a recent episode of We Transfer's Influence podcast on how advertising can serve the public good.
Summer 2019 saw Gail launch Project 17, a consultancy venture focused on helping brands, businesses and the investment sector to realign to the Global Goals framework.